About
Fuse Chicken was launched in the second half of 2012 to a hugely successful Kickstarter campaign for Une Bobine, the world's first iPhone cable that doubled as an iPhone stand. We achieved this by doing away with the traditional plastic cable and wrapping it in a dual-layer of flexible steel. Strong enough to hold an iPhone in mid-air, flexible enough to position it how you want.
Located a short drive south of Cleveland, Ohio, we have kept our small-town feel by designing new products locally and continuing to offer dedicated and personal customer service. We strive to create unique products that simplify your mobile lifestyle.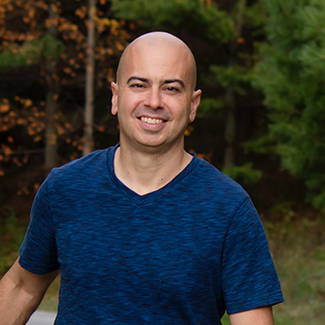 Jon Fawcett is the founder and CEO of Fuse Chicken. Jon has over 20 years experience designing and engineering products for some of the world's leading companies ranging from the toy industry to high-security commercial devices. This background provided the expertise to create new and exciting products in the technology industry with Fuse Chicken.
Designed for Life. Inspired by Yours.